A valid Indian Driving License will be required to obtain an International Driving License Surat. If you plan to travel to another country and want to drive a car or bicycle in those countries, you will need an international driving licence. We have provided a guide on how to apply for an international driving permit for foreign country. This parivahan portal provides services such as vehicle, driving license, fancy numbers booking, know your RC information, homologation and national permits, among other international services. 
Get an international driving licence in Surat
The application must be submitted in Form 2 or in writing, to the RTO under whose jurisdiction the applicant is located. It should specify the countries visited, the duration of stay, etc.
Document required for international driving licence
Originals and valid driving license.
For verification, copies of passports, visas (where applicable), and air tickets are required.
As well as user charges, fees are prescribed.
How to apply for international driving license Surat online
Please follow the steps below to apply for an Indian international driving licence.
Step 2: Select from the menu to online services -> Driving Licence Related Services.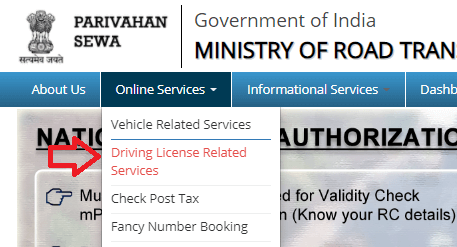 Step 3: Click here to open a new page.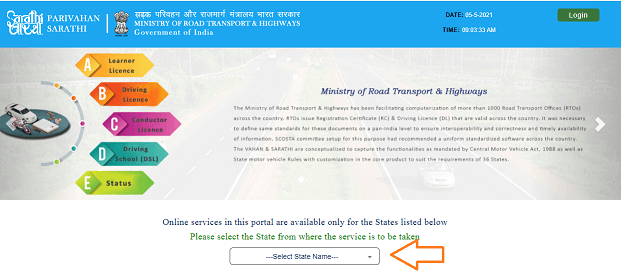 Step 4: Now select from main menu to "Apply for International Driving Permit (IDP)."

Step 5: Now show Instructions for Application Submission page and click on "Continue"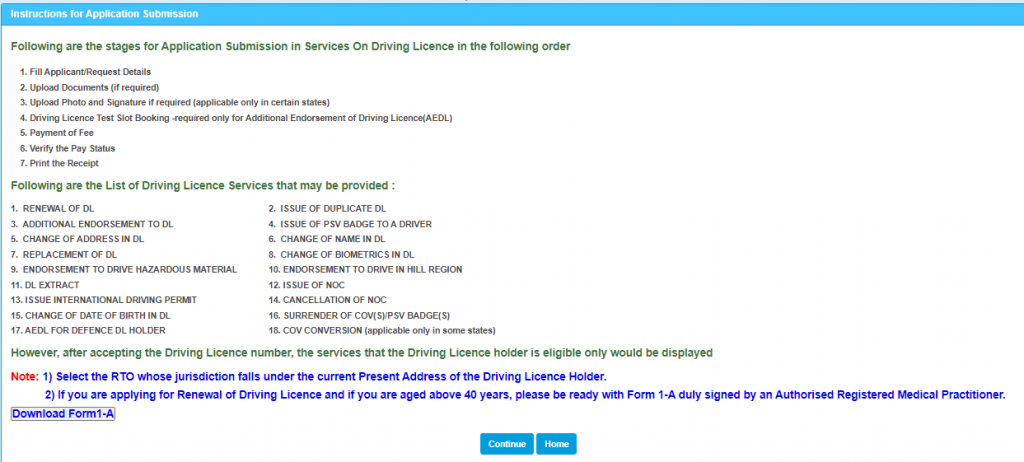 Step 6: Enter "Driving License Number" and "Date of Birth" after click on "Get DL Details"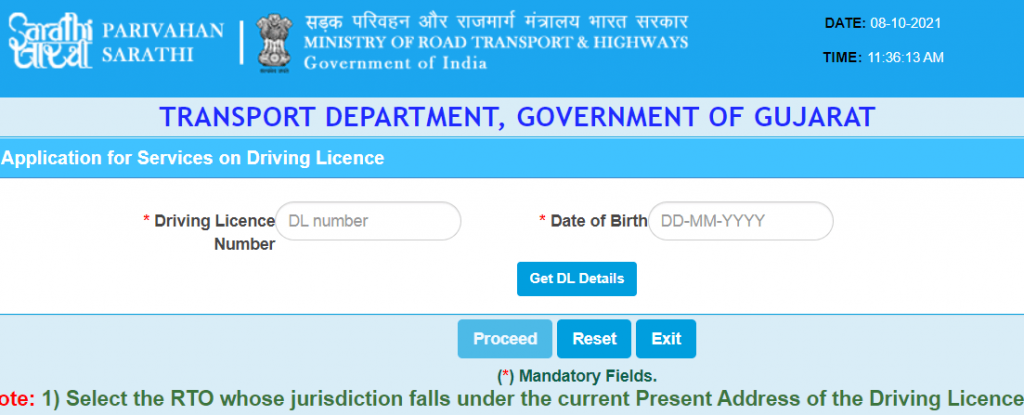 Step 7: Next page to show your driving licence details if your driving licence details show then click on "Proceed"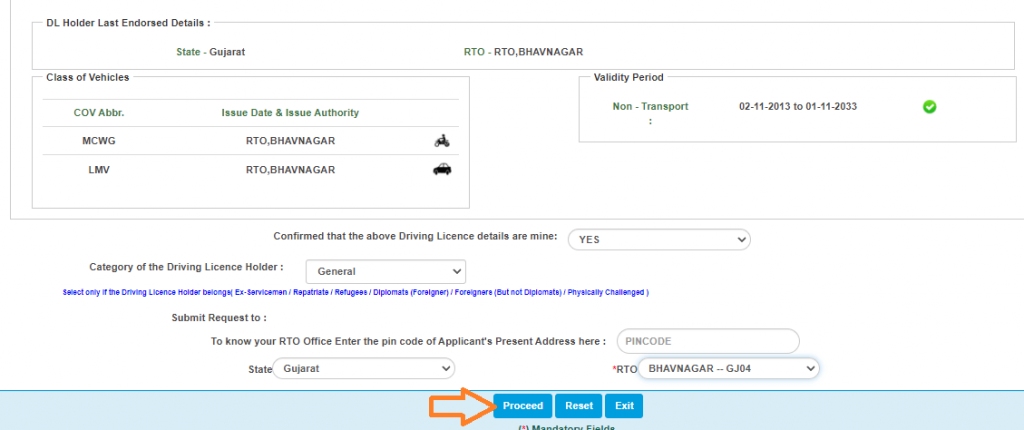 Step 8: Show your address details and conform your information after click on "Confirm"

Step 9: Next step is Authentication With e-KYC, click on Generate OTP button and you will get OTP in your mobile after enter OTP and click on "AuthenticatewithSarthi" Button

Step 10: Now select "ISSUE INTERNATIONAL DRIVING LICENEC PERMIT" and click on "Proceed"

Step 11: Fill out all information such as Visa number, VISA country and other details. Click on the "Confirm" button to confirm.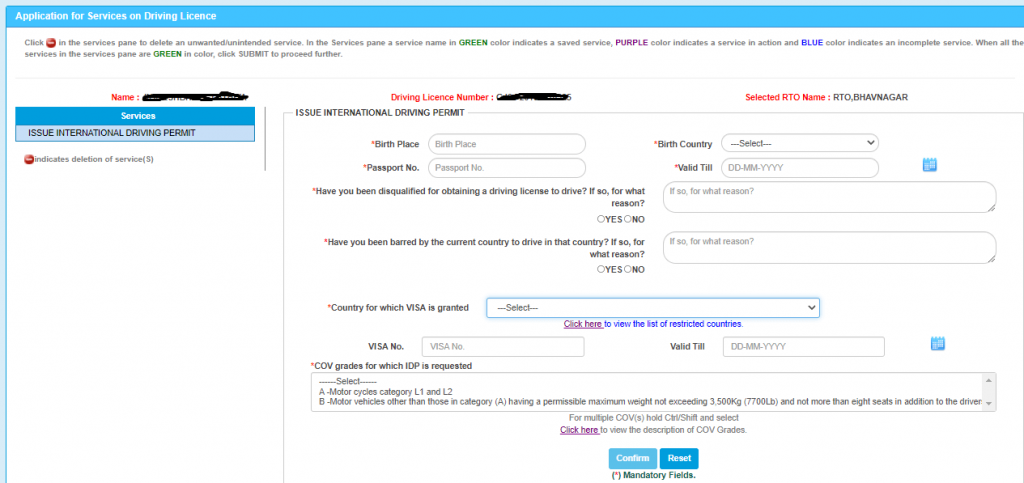 After submitting your application, you'll be directed to RTO where you can submit the required documents and pay online.
The following are the steps for Application Submission in Services On Driving Licence in order
1. Fill Applicant/Request Details
2. Upload documents (if necessary)
3. If required, upload photo and signature (applicable in select states only).
4. Booking of Driving Licence Test Slot – required only for Additional Endorsement Driving Licence (AEDL).
5. Payment of Fee
6. Verify your Pay Status
7. Print the Receipt
How do I apply for an international driving licence Surat offline?
Visit your nearest RTO office to collect the form for an international driving permit.
The application Form 2Please fill in the following information or write to the RTO under whose jurisdiction you reside, indicating the countries visited and the length of stay.
Please fill out the form and submit it with your passport copy, driving license copy, valid visa or flight ticket.
Once you pay the fee for an international driving licence in India, they will give your license within 24 hours. All process done offline.
Indian Driving License Valid Countries List
This goes without saying, but your Driver's License should be in English. Apart from that, you need a valid VISA & Passport. Your Drivers' License is valid for 1 Year from the Date of Issue.
USA.
Switzerland.
New Zealand.
Mauritius.
UAE.
South Africa
Great Britain.
Australia.
France.
Germany.
Italy.
Spain.
Norway.
Canada.
Finland.
FAQ
What is the validity of an international driving licence in india?
International driving license valid for 1 year in india
How much is an international driving permit in india?
International driving license fees are Rs. 1000
Continue reading:
Similar