cr.lsgkerala.gov.in| Check Marriage certificate status in Kerala | cr.lsgkerala.gov.in
Marriage Certificate Download Kerala : Kerala government's services and nagar palika services have offer make all thing online and easy to use and transparent. The Kerala government is also trying to make all services available online. The municipality offers many online services, including marriage certificate, birth certificate and death certificates, as well as property tax payment online. We will show you how to download a marriage certificate and check the status of your marriage registration.
Kerala Download Marriage Certificate
The Local Registrar for Marriages should be notified of any marriage within 30 days of the date of solemnisation. In Kerala, the marriage certificate is a very important document. Marriage certificates are used for many purposes, such as adding name to ration cards, passports, name changes, and name changes in the wife. cr.lsgkerala.gov.inThis site contains details about all deaths, births and marriages that have been electronically registered in local governments (Registration units). The SEVANA software of Information Kerala Mission is used continuously to register these events.
How to download marriage certificate in Kerala
If you want to download a marriage certificate in Kerala, then visit the Kerala registration website cr.lsgkerala.gov.inSelect the Certificate Search option.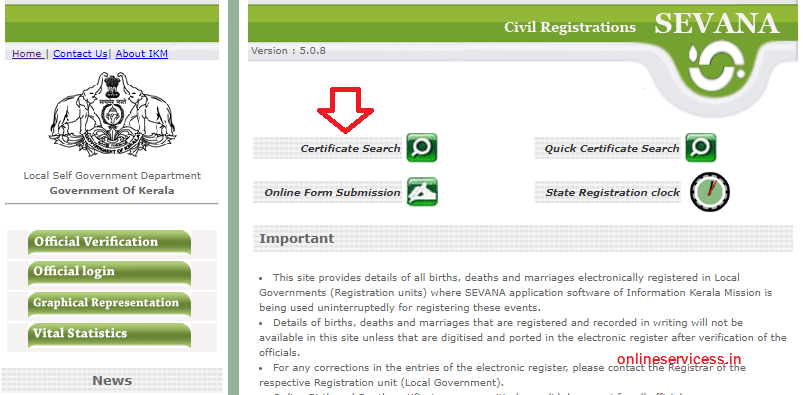 Select your District, Local Body Type, and Local body (City) then click on Submit button.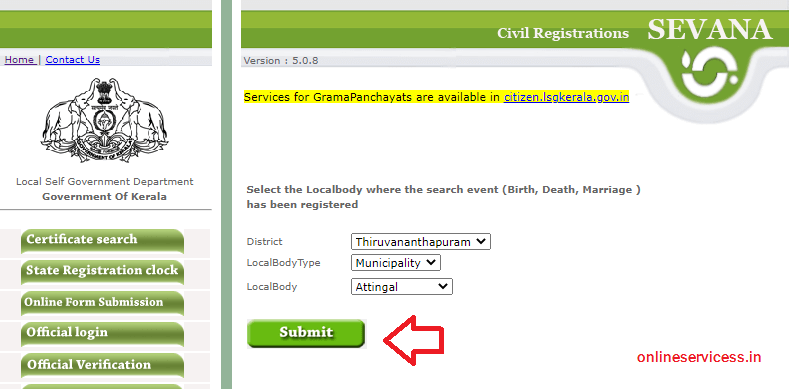 Click to view your year-wise marriage registration details.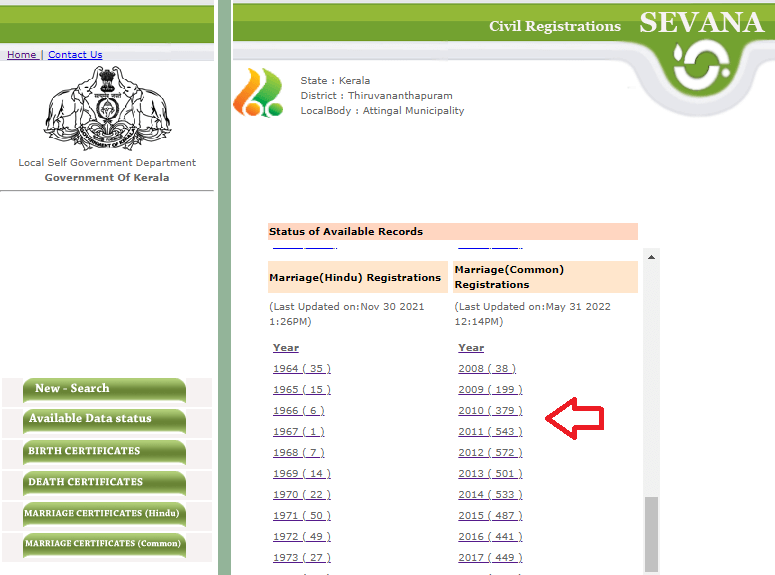 Next page: Open and type in Date of Marriage, Name and Address of Husband, and Captcha Code.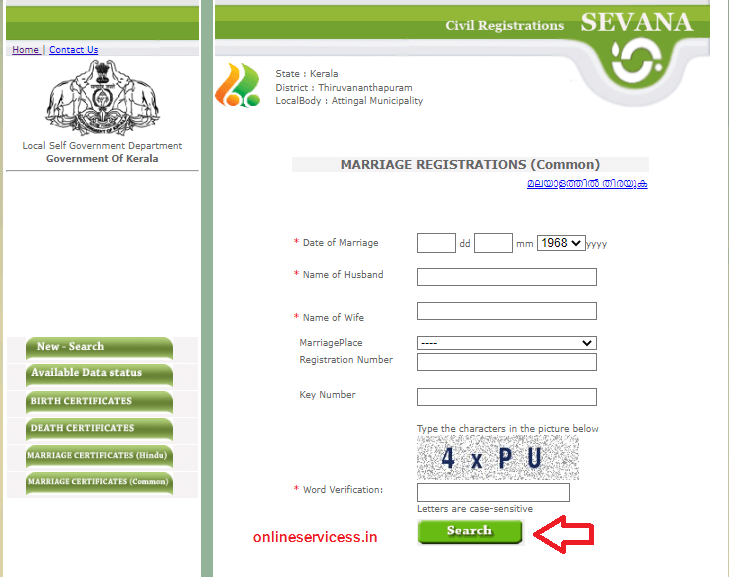 Click the Search button to view your marriage registration details. Your marriage certificates can be saved or downloaded. The website allows you to download a marriage certificate that includes a barcode and a photograph. This document will be accepted.
If you are a villager, then marriage certificates for Grama Panchayats may be available. citizen.lsgkerala.gov.in
Contact Details for Marriage Certificate Kerala
Panchayath Director, Chief Registrar General for Common Marriage,RegistrarGeneral for Hindu Marriage
email id : directorofpanchayat@gmail.com
Tel: 0471-2323286
Chief Registrar (Birth & Death)
crbdkerala@gmail.com
Ph: 0471-2321280
Information Kerala Mission
HelpDesk Number: +91-471-2773160
Website: www.ikm.gov.in
Email : mail.ikm@kerala.gov.in
Learn More
Similar