Expire Learner Licence Reissue Maharashtra | learner licence renewal in Maharashtra | Maharashtra Expire Learner License Reissue | learning licence renewal fees
Expire Learner Licence Reissue MaharashtraIf you have a learner's licence, and it is 6 months old, then you will need to renew your learner's licence. Permanent driving licence requires a learner license. Before your learner license expires, you must apply for permanent driving licence. Learner licences are valid for 6 months. You can apply for a reissue learner license after 6 months. if your learne licence expire don't worry, apply for reissue learner licence this process show in this post.
Learner Licence Renewal Maharashtra
If your learner license is expired, you don't need to take the computer test for driving licensure in Maharashtra. Instead, apply directly for renewal of your learner licence. Applying for renewal of your learning licence is simple. Visit parivahan.gov.in to select your state. Select the menu to view the Learner Licence. Select Expired Learners Licence Issue Again OptionAfter entering your learner license number and date, you can pay renewal fees. Your Can Renew for Expired Learners Licence you Can Pay 150/- for Expired Learners Licence ReIssue.
Producer of apply Learner Licnece Renewal Maharashtra
You don't need to worry about your Learner License expiring. No need to apply to a new learner license. I will guide you to step by step how to renewal expired Learners License. Follow the steps below:

In Learning Licence Menu >> Select Expired Learners Licence Again Issue Option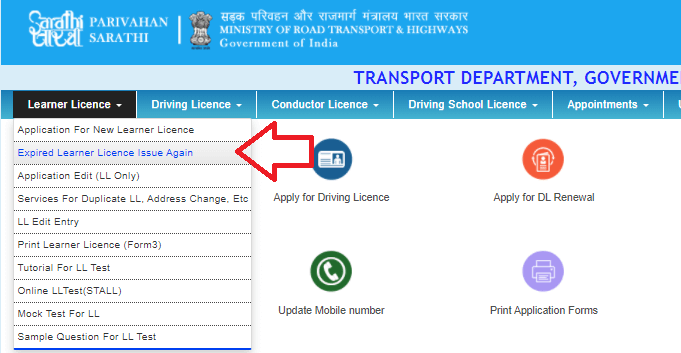 Then after Entering Your Learners License Number and Date Of Birth ( DOB)

Then After Goto to Next Level for OTP Verification in your Register Mobile Number
Pay now for a learner's licence
How to pay online for renewal of learner licence Maharashtra ?
Your Can Renew for Expired Learners Licence you Can Pay 150/- for Expired Learners Licence ReIssue. Follow this step:

Choose a menu and pay the fees

Enter your Learner License Application number and birth date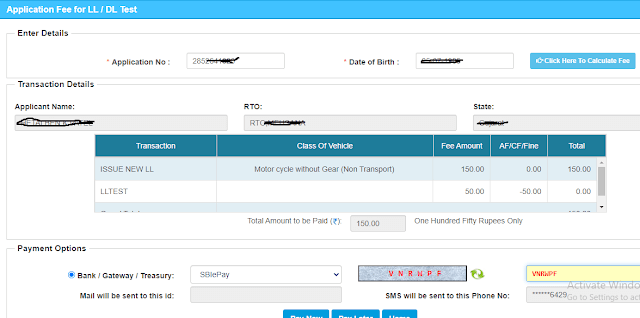 3. Pay LL again Online Payments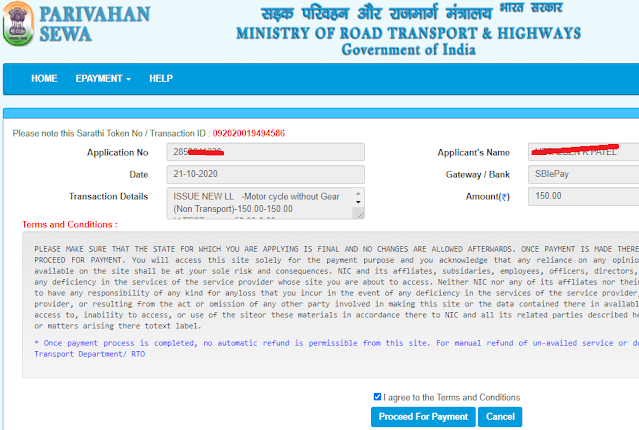 4. You Can Pay 150/- feesfor expired learners licence again issue.
Learn More
Similar